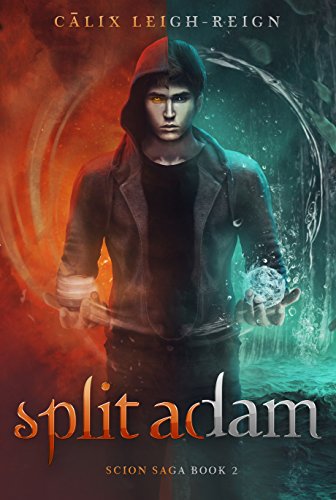 AMAZON #1 BESTSELLING SERIES
The SCION SAGA SERIES resumes with Adam struggling to pick up the pieces of his youth after having lost both his biological and adoptive fathers to the Iksha. Discovering that someone he'd once despised may now be the only living link to his biological mother, encourages him to fight aggressively through psychological counseling while Carly's robbed of her human right to grieve her parents due to her leadership role among the Descendants, though her budding relationship with Jo provides much needed solace.
With the Iksha momentarily neutralized, the Descendants have bravely decided to join life on the surface by moving from their underground safe house in International Falls to Piure. The biokenretic Hexacuh casted around the City, meant to protect them, proves to be a double-edged sword when a lurking evil is discovered trapped within the City limits.
As graduation approaches, many teen woes weigh heavily on Adam's mind, seemingly causing it to fracture into dual personalities. After his symptoms grow beyond his control, Carly leaves in search of answers but returns with a cure that's beyond what anyone could've expected, forcing Adam to face a part of himself that he never thought he'd live to see.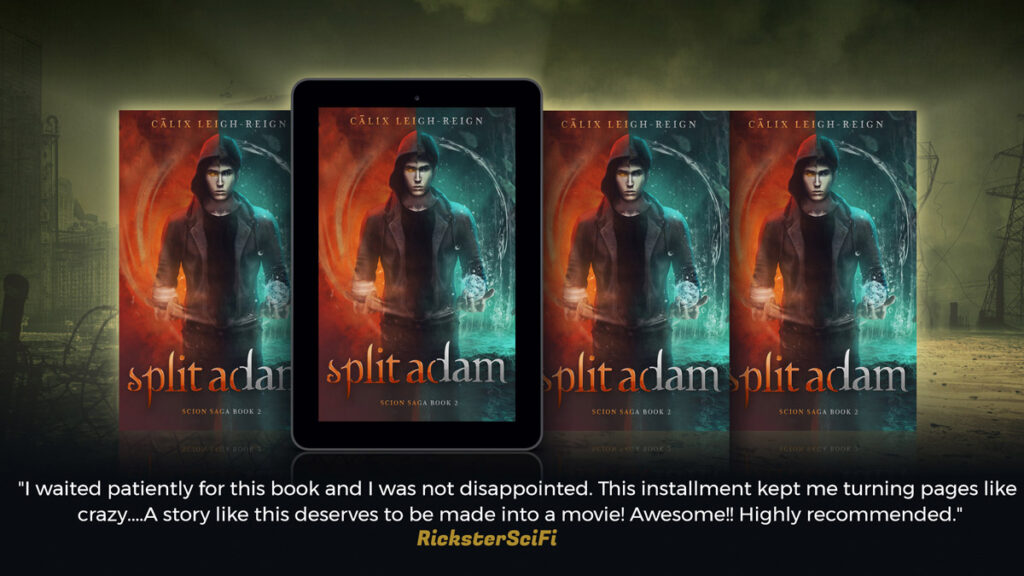 "We found Book 2 of the Scion Saga to be exquisite and shamelessly addictive. It answers many questions that originated from the Opaque (Book 1), but also opened up a whole new world that we were excited to be immersed in. In Book 1, Adam was a bit of a challenge because he was troubled, but without us understanding why. After gaining understanding, we fell deeply in love with his acidic humor and protective nature. Split Adam gloriously explored more of Carly's roots and helped us understand how she'd become so self-reliant and fierce. The entire gang of descendants with these seductive supernatural powers have gained lifetime fans in us! We can't wait for Book 3."
"Dare I say, this one was better than the first…Adam becomes the character to looooove. He discovers where his dark thoughts came from and actually seeks out therapy. I fell in love with Evan and Jo and their budding relationship. Basically, nearly every character in this book is loveable. I absolutely cannot wait for book 3. This is an awesome series to read."
"I waited patiently for this book and I was not disappointed. This installment kept me turning pages like crazy….A story like this deserves to be made into a movie! Awesome!! Highly recommended."